Marlon Cotton, Maintenance Supervisor, has been with us since December 2009. Marlon is responsible for the day-to-day maintenance and operations of the facilities of Temple Beth Or. You will always find Marlon wearing a smile!
Bob Harris, Temple Administrator, joined our Temple staff in March 2022. He is an Air Force brat who joined the Army after receiving his undergraduate degree. Bob served as a senior Transportation/Logistics Officer for most of his military career. His is married to his lovely wife, Betsey Mauk Harris, formally from Perrysburg, Ohio. Their heart lives in the Charlotte, NC area where their son, Brian, and daughter in law, Grethel and two amazing grandchildren, Nolan and Emma, reside. Bob and Betsey have a mutual interest in orchids, woodcarving, and bird watching. Bob enjoys photography and teaching all forms of martial arts, primarily karate and jujitsu.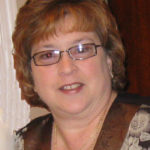 Linda Rosen Smith, L'Chaim League Director, is a native of Montgomery who grew up attending Agudath Israel Synagogue, where she taught Religious School for six years and was principal for three years. She was very active in USY, has served on various Sisterhood committees, and been very active in Hadassah, serving several positions including co-president for three years. She attended the University of Alabama and AUM. She started working at Rosen Jewelry Company before she could read, and the business remains a major part of her life. She married Jimmy in 1975, and has one child, Abbie.
Turia Stark, Student Cantor, has sung at Temple Beth Or since arriving in Alabama in 2010. She is currently enrolled in the cantorial ordination program through The Academy for Jewish Religion in New York. Originally from Massachusetts, she holds a master's degree in Music (vocal performance) from The Boston Conservatory, and a dual bachelor's degree in Music and Hispanic Studies from Wheaton College (MA). She has performed classical, opera, and oratorio repertoire throughout the Northeast, New York, and the Southeast. A former Spanish teacher, she has a particular love for Ladino song repertoire as well. Turia also sings and plays both guitar and violin in the Jewish folk duo, Dahlia Road.
Sun, December 3 2023 20 Kislev 5784